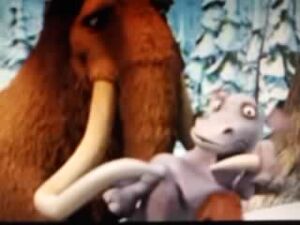 :This article is a stub. You can help Ice Age 3 Wiki by expanding it.

Ronald is a young Platybelodon in Ice Age 3, another playground chaos victim is Ronald, the baby dinos catapult him away, and he lands in Manny's trunk. Manny dumps him on the ground shortly after, realising the trouble is coming from his playground.
Ad blocker interference detected!
Wikia is a free-to-use site that makes money from advertising. We have a modified experience for viewers using ad blockers

Wikia is not accessible if you've made further modifications. Remove the custom ad blocker rule(s) and the page will load as expected.